With The DLC All Wrapped Up, Right here Are The 234 Pokémon Nonetheless Unavailable In Sword And Protect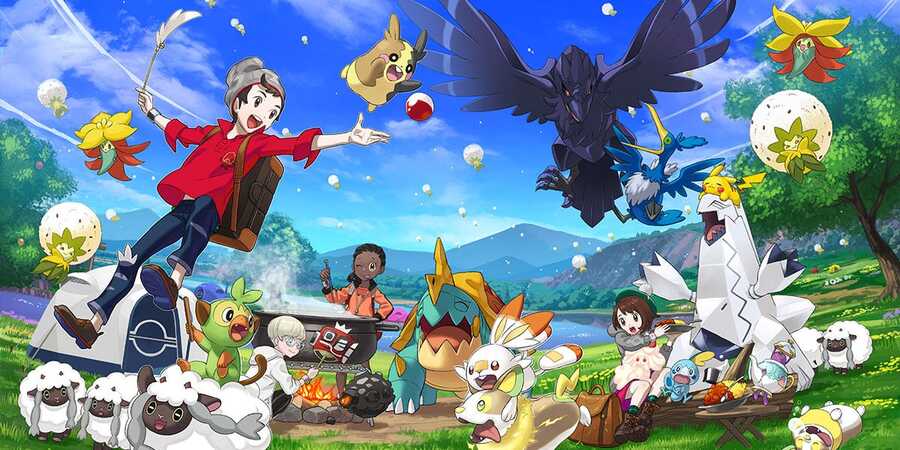 With The Crown Tundra now to be had to revel in in Pokémon Sword and Protect, the collection' 8th era of video games is theoretically whole. Along the bottom video games, we have had The Crown Tundra and The Isle of Armor DLC packs, either one of that have added extra content material and extra Pokémon into the combination.
As you can certainly bear in mind from the months main as much as the video games' unlock, some fanatics have been left desperately disillusioned after realising that no longer each monster can be returning. The DLC has long gone some technique to restoring this, however there are nonetheless 234 of the little beasts which can be unavailable to procure within the video games, both natively or thru buying and selling from previous titles.
We assume it is imaginable that Sport Freak may just nonetheless make a decision so as to add them in with a later patch, however assuming the DLC is easily and actually completed, listed here are the ones 234 Pokémon that stay unavailable (thank you Serebii / Nintendo Soup):
---
Era I
Weedle
Kakuna
Beedrill
Pidgey
Pidgeotto
Pidgeot
Rattata
Raticate
Spearow
Fearow
Ekans
Arbok
Paras
Parasect
Venonat
Venomoth
Mankey
Primeape
Bellsprout
Weepinbell
Victreebel
Geodude
Graveler
Golem
Doduo
Dodrio
Seel
Dewgong
Grimer
Muk
Drowzee
Hypno
Voltorb
Electrode
Era II
Chikorita
Bayleef
Meganium
Cyndaquil
Quilava
Typhlosion
Totodile
Croconaw
Feraligatr
Sentret
Furret
Ledyba
Ledian
Spinarak
Ariados
Mareep
Flaaffy
Ampharos
Hoppip
Skiploom
Jumpluff
Aipom
Sunkern
Sunflora
Yanma
Murkrow
Misdreavus
Unown
Girafarig
Pineco
Forretress
Gligar
Snubbull
Granbull
Teddiursa
Ursaring
Slugma
Magcargo
Houndour
Houndoom
Phanpy
Donphan
Stantler
Smeargle
Era III
Poochyena
Mightyena
Wurmple
Silcoon
Beautifly
Cascoon
Dustox
Taillow
SwellowSurskit
Masquerain
Shroomish
Breloom
Slakoth
Vigoroth
Slaking
Makuhita
Hariyama
Nosepass
Skitty
Delcatty
Meditite
Medicham
Plusle
Minun
Volbeat
Illumise
Gulpin
Swalot
Numel
Camerupt
Spoink
Grumpig
Spinda
Cacnea
Cacturne
Zangoose
Seviper
Castform
Kecleon
Shuppet
Banette
Tropius
Chimecho
Clamperl
Huntail
Gorebyss
Luvdisc
Deoxys
Era IV
Turtwig
Grotle
Torterra
Chimchar
Monferno
Infernape
Piplup
Prinplup
Empoleon
Starly
Staravia
Staraptor
Bidoof
Bibarel
Kricketot
Kricketune
Cranidos
Rampardos
Shieldon
Bastiodon
Burmy
Wormadam
Mothim
Pachirisu
Buizel
Floatzel
Ambipom
Mismagius
Honchkrow
Glameow
Purugly
Chingling
Chatot
Carnivine
Finneon
Lumineon
Yanmega
Gliscor
Probopass
Phione
Manaphy
Darkrai
Shaymin
Arceus
Era V
Snivy
Servine
Serperior
Tepig
Pignite
Emboar
Oshawott
Dewott
Samurott
Patrat
Watchog
Pansage
Simisage
Pansear
Simisear
Panpour
Simipour
Blitzle
Zebstrika
Sewaddle
Swadloon
Leavanny
Ducklett
Swanna
Deerling
Sawsbuck
Alomomola
Tynamo
Eelektrik
Eelektross
Meloetta
Era VI
Chespin
Quilladin
Chesnaught
Fennekin
Braixen
Delphox
Froakie
Frogadier
Greninja
Scatterbug
Spewpa
Vivillon
Litleo
Pyroar
Flabébé
Floette
Florges
Skiddo
Gogoat
Furfrou
Hoopa
Era VII
Pikipek
Trumbeak
Toucannon
Yungoos
Gumshoos
Crabrawler
Crabominable
Oricorico
Minior
Komala
Bruxish
---
Did your favourites make it into Sword and Protect? Tell us within the feedback.